Yellowfin Signals
Discover what your dashboards are missing
Dashboards are great for monitoring and Signals are perfect for automated discovery. Like peanut butter and jelly they are the perfect combination for your analytical needs.
Watch the Yellowfin Signals walkthrough
Stop missing what matters
Yellowfin Signals deliver personalized and relevant alerts according to user role . They tell you exactly what's important to YOU. You won't be overwhelmed by irrelevant signals.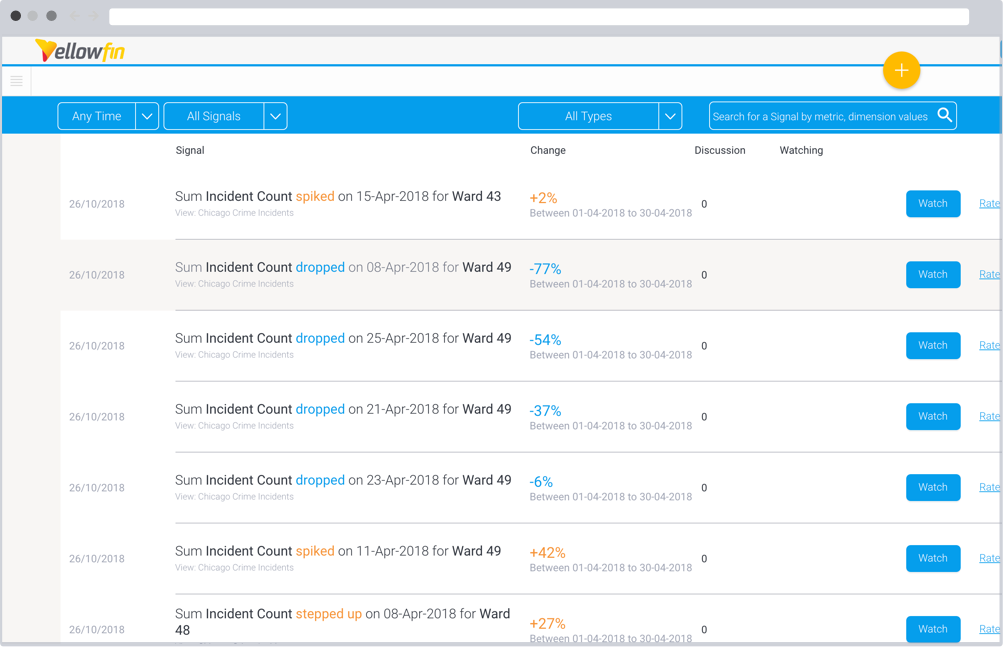 Discover only what's important to you
Unlike your dashboards, Yellowfin discovers and sends automatic alerts about critical changes in the business, as they occur. Get early warning signs for Spikes and Drops, Step Changes, Changes in Trend Direction and Volatility, Period Comparisons, New and Lost Attributes.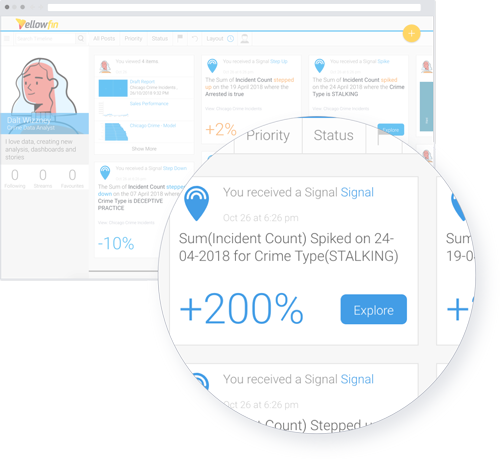 Don't take our word for it.
Here is what the analysts had to say. (Hint - it's pretty positive!)

Yellowfin "Exceeds expectations in its augmented BI"
Results from the 2019 Forrester WaveTM evaluation Enterprise Business Intelligence Platforms (Client-Managed) Q3 2019

Yellowfin named Leader in BI for AI and ML-enabled analytics
EMA Research Report: Innovation In The Use Of AI And Machine Learning For Business Intelligence
Imagine never missing a thing! What else is great about Signals?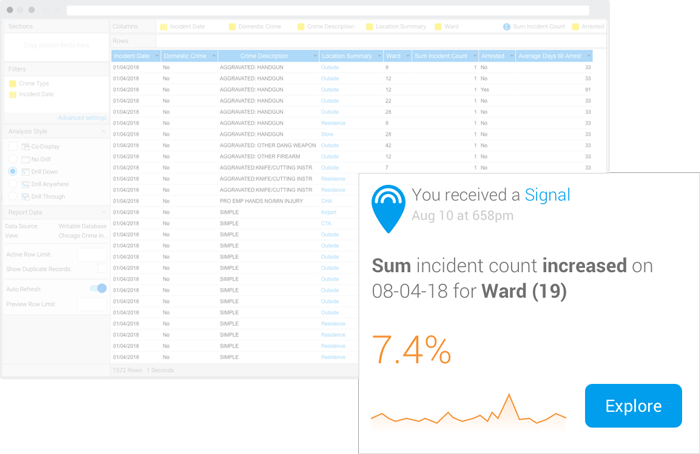 Radically reduce time to insight
No need to build a report or dashboard to track every possible combination of your data, and then hope you find that critical change. Just point Signals at your data source and let it do the work for you.
No more analysis fatigue
Humans simply cannot analyse all your data all the time - they simply run out of steam. Machines never get tired of repetitive work. Put Signals to work in your business.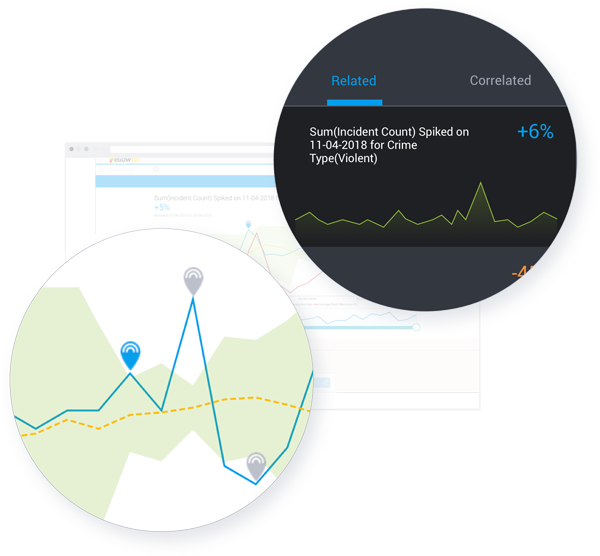 Identify the causes of change
Knowing something changed is interesting, but knowing what caused it is way better. Overlay related and correlated metrics to help identified causation, allowing you to gain insights and take action faster.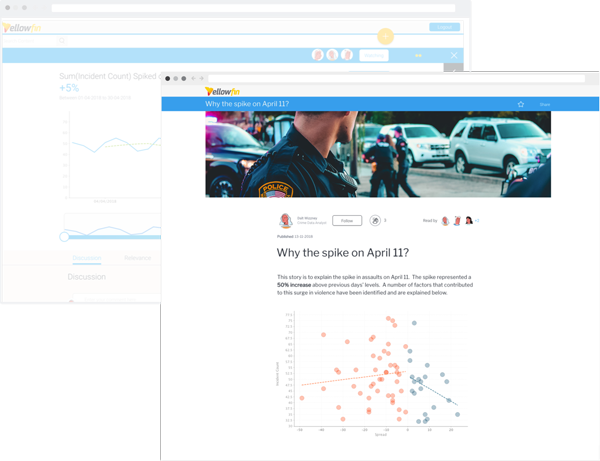 Every signal needs a story
Signals are great but they still need context and a narrative to help explain what action needs to be taken. The Yellowfin Signals package includes Stories for free so you always get the full picture.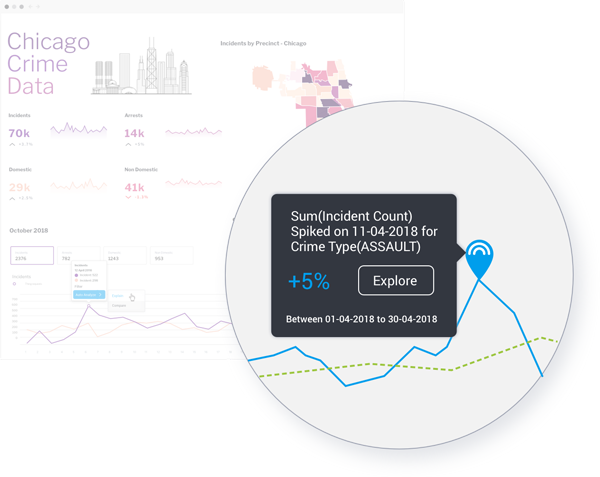 Augment your Dashboard platform
Signals are a plus 1 to your Dashboards - regardless of vendor. If you have PowerBI, Tableau, Qlik or anyone else find out how Signals can make your dashboards sing.
Take action on every change in your business, everywhere you are
The Yellowfin mobile app extends your ability to discover, collaborate and act on insights with an experience reimagined for a mobile world.
Yellowfin named in Gartner Magic Quadrant for Analytics and Business Intelligence Platforms 2019. Read More
Yellowfin named in Gartner Magic Quadrant for Analytics and Business Intelligence Platforms 2019. Read More
Try Yellowfin on your own data today
Try Yellowfin free for 30 days to see how quickly you can go from data source to insight to accelerate your business.